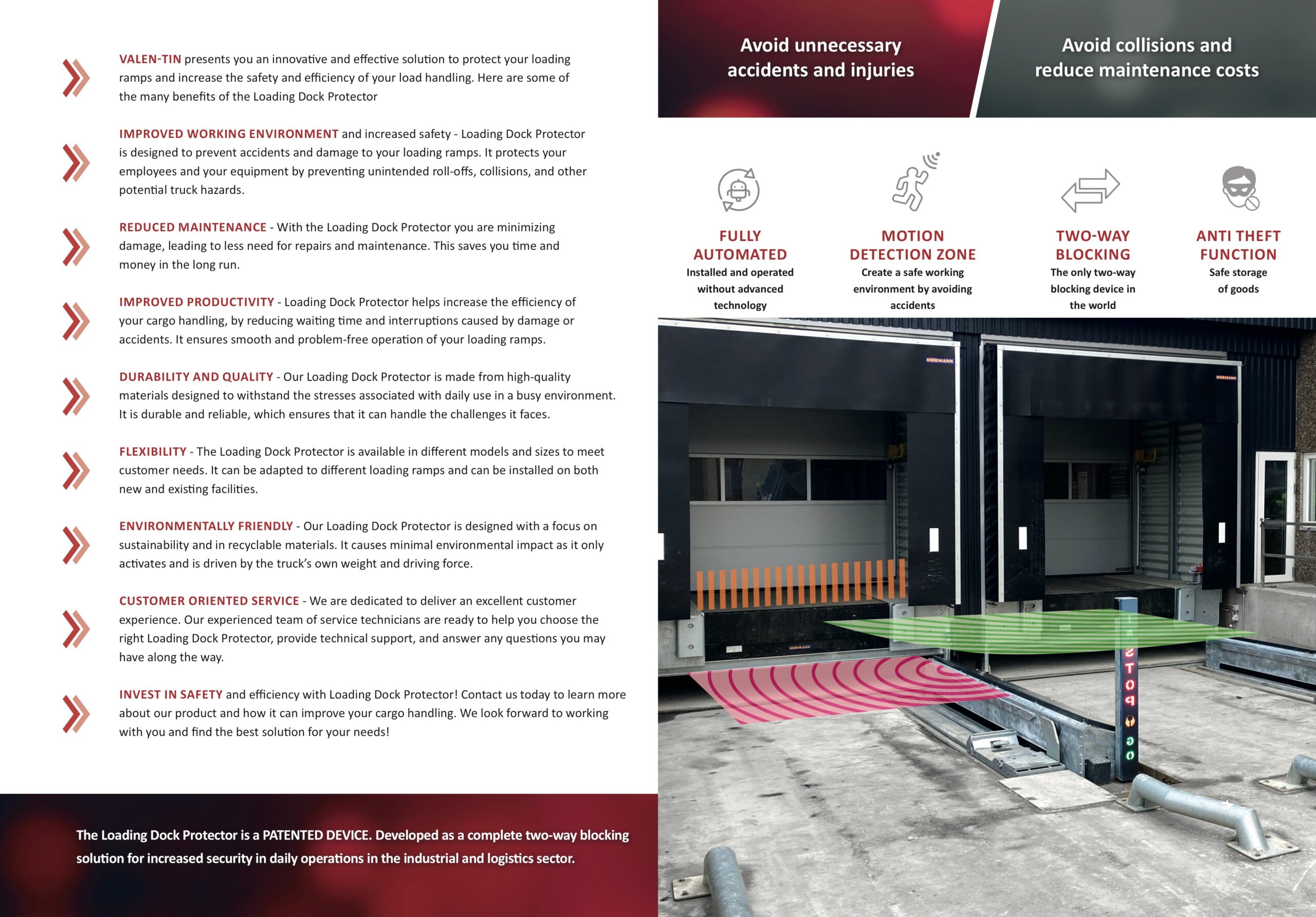 INNOVATIVE &
ENVIRONMENTALLY
FRIENDLY
There are several innovative aspects concerning the Loading dock Protector. There are no other solutions in the world where a Motion Detection zone is provided, to increase the safety of employees working on the ground around the loading ramps. Also, it is the only unit that blocks trailers in both forward and backward direction.
In addition, it is developed as a mechanical acting device. Meaning, that by exploiting the weight and power of the lorry, the unit functions without the need for additional power and energy and is constructed from 100% recyclable material.

MECHANICALLY FUNCTIONING, LOW POWER CONSUMPTION & HIBERNATION MODE

BLOCKING DOUBLES AS SAFE KEEPING OF CARGO, IN UNATTENDED SEMI TRAILERS
The default setting of the unit is hibernation mode. This means that the device only activates at the moment of use. The activation occurs when the sensor detects the approach of a semitrailer. At this point, the system is activated, and only then does the unit turn on completely, making it low on power consumption.
At this point the Motion Detection Zone is activated, continuously scanning the dangerous area between the semi trailer and the ramp / gate. If motion is detected the lorry will be blocked from reversing any further, thus preventing crushing hazard.